A few months back Randy Stonehill made what turned out to be a FEW trips to Northeast Ohio for some concerts. I wanna say right off that I've seen Randy a handful of times over the last 30 years and in 2012 he is as fun to "spend an evening with" as he has ever been.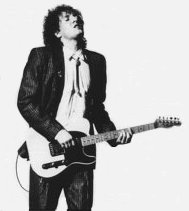 In 1994 in Toledo, OH when I was working at YESFM a local promoter brought Randy in for a songwriting seminar and concert. Being a young Christian I interviewed Mr. Stonehill on my show one night and I asked him what he would be sharing with those that attend the seminar to which he said "I haven't got a clue, Gods had to write everything I've ever done…" to which he chuckled and then said the biggest asset he's had to writing a song has been "…sleep deprivation…" He is funny, spontaneous and makes you feel comfortable regardless if he is talking with you one on one or if he is on a stage talking to several hundred people at once.
He is such a strong communicator that really thinks about what words he is going to say but he doesn't hyper-spiritualize things and makes us laugh.
At the more recent show in Northeast Ohio Randy was excited to know that he would be going to Australia and opening up for Casting Crowns on several shows. He has shared the video of his performance of "Shut De Do" where he is joined on stage by Mark Hall of Casting Crowns.
Another funny story Randy shared from stage a few months back was how he came up with the song "Shut De Do" he said, "I had just moved to LA, it's 3 in the morning and I am driving through West Hollywood when I look around and start singing "I gotta shut de do, roll up the window" I doubt that is how he really came up with the words too the song but it once again that God can use even those of us who don't take ourselves so seriously.
In 1985 I graduated from high School in Columbus, OH. My brother who is CONSIDERABLY older than I was serving as Pastor at a church in the bustling metropolis of Okalona, OH. Never heard of Okalona? It's a suburb of Napolean, OH….not familiar? The BIG CITY close by is Defiance, OH…no? We'll worry about Northwest Rural Ohio geography another time…Shortly after my graduation I went up to my brothers to stay a couple weeks and it is the first time I can recall ever hearing Randy Stonehill who had just released his "Love Beyond Reason" project which featured GREAT SONGS like The Gods of Men, Angry Young Men, Until Your Love Broke Thru and a duet with Amy Grant titled I Could Never Say Goodbye. I liked the project so much I asked my brother where I could get a copy for myself and we made a trip to a local Christian bookstore where I bought the cassette of Love Beyond Reason as well as More Power To Ya by Petra, Art of the State by AD (Kerry Livgren) and Medals by Russ Taff. There you have it, my first three purchases of Christian music…not a bad start.
I think one thing I am learning as time has gone on from that moment and even from when I accepted Christ as God in 1988 is trends change but HE DOES NOT. It's exciting to remember how God met with me year ago and how HE still finds me today.
How is GOD meeting you today?
Has HE surprised you in HIS resourcefulness to speak to you?
Isn't HIS faithfulness humbling?
I hope you find your faith more than just a memory of songs sung by other people 30 years ago. I hope that your relationship with Christ is new and that every morning you find and rest in HIS mercies.