On this date in 1993 Susan Ashton held the top spot on the charts with "Walk On By" from her Angels of Mercy
project which also contained 4 other Top 10 songs including "Here in My Heart", "Grand Canyon", "Hunger and Thirst" and one of my favorites of all time "Alice in Wonderland"
Walk On By was written by an uber-gifted tandem of  Wayne Kirkpatrick and Phil Maderia.
After Angels Of Mercy Susan would record and be part of an impressive list of even more chart topping projects but like many of us Susan was wounded and found herself disgusted with Christians and The Church eventually wandering away from The Lord until 2008 when our Wonderful and Merciful Savior reminded her how much He loves her.
Watch the video below as Susan describes that experience to The Worship Network.
[youtube https://youtu.be/sr6L_vaQ42s youtube]
Maybe the path of Susan Ashton took doesn't sound  so different from yours?
Maybe you've lost your way and gotten off the path God set you on?
I know I have been disgusted, angry and depressed because of my circumstances, myself, Christians and The Church too.
From 1997 – 2012 my wounds were my focus.
Because  I refused to forgive others and confess my own sin my life was absent of joy and blessings that we can only find through peace, friendship and faithfulness. All of my decisions led to isolation and a constant cycle of bitterness, hurt and anger.
Thank God for His patience, mercy and protection.
[soundcloud url="https://api.soundcloud.com/tracks/62814765″ params="color=bdb09c&show_artwork=false" width="100%" height="166″ iframe="true" /]
If you are carrying around the weight of disappointment and find yourself focusing on your wounds I want you to know that there is freedom to be found. There is REAL JOY and HAPPINESS for you.
How grateful we can be that The Lord in HIS PERFECTION chooses to love us and save us from our selfishness and imperfection?
In 2013 Susan released "Thief", a new project of Six (6) songs that highlight her angelic voice to offer strength, hope and joy.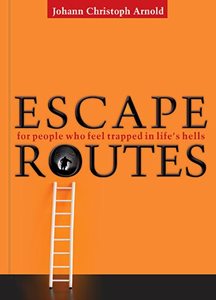 When I was searching for hope I found a lot of FREE resources online including those from the good folks at Plough Publishing who offer up their titles and many others at no cost.  I specifically recommend ESCAPE ROUTE and encourage you to download it for FREE here.
It would be my privilege if you would let me know how we can pray for you.
Send an email to ccmrewind@gmail.com.