A few months back Randy Stonehill made what turned out to be a FEW trips to Northeast Ohio for some concerts. I wanna say right off that I've seen Randy a handful of times over the last 30 years and in 2012 he is as fun to "spend an evening with" as he has ever been.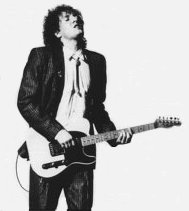 In 1994 in Toledo, OH when I was working at YESFM a local promoter brought Randy in for a songwriting seminar and concert. Being a young Christian I interviewed Mr. Stonehill on my show one night and I asked him what he would be sharing with those that attend the seminar to which he said "I haven't got a clue, Gods had to write everything I've ever done…" to which he chuckled and then said the biggest asset he's had to writing a song has been "…sleep deprivation…" He is funny, spontaneous and makes you feel comfortable regardless if he is talking with you one on one or if he is on a stage talking to several hundred people at once. Continue reading →
Partner with CCMRewind for $3.50 per month
($42 collected annually)
Subscriptions help pay for music licensing, stream and web hosting, studio upkeep and the expansion of our efforts to encourage others through Classic Christian Music.
Want more information before you subscribe? Click Here for more details.