A few months back Randy Stonehill made what turned out to be a FEW trips to Northeast Ohio for some concerts. I wanna say right off that I've seen Randy a handful of times over the last 30 years and in 2012 he is as fun to "spend an evening with" as he has ever been.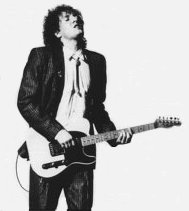 In 1994 in Toledo, OH when I was working at YESFM a local promoter brought Randy in for a songwriting seminar and concert. Being a young Christian I interviewed Mr. Stonehill on my show one night and I asked him what he would be sharing with those that attend the seminar to which he said "I haven't got a clue, Gods had to write everything I've ever done…" to which he chuckled and then said the biggest asset he's had to writing a song has been "…sleep deprivation…" He is funny, spontaneous and makes you feel comfortable regardless if he is talking with you one on one or if he is on a stage talking to several hundred people at once. Continue reading →
I just wrapped up an interview with Carolyn Arends and let me say that I like her even more now than I did before the interview.
Her most recent project is called "Love Was Here First" and if you don't have it in your library just yet, it should for sure be on your WISH LIST – MUST HAVE…you get the idea, it is great!!
If you are a fan or curious to know more about Carolyn Arends, why not read her blog…interesting, fun read!
Welcome. Of all the blogs in all the towns in all the cyber-world, you walked into mine…and I couldn't be happier.  If we haven't  met, my name is Carolyn.  I am a singer/songwriter, author, speaker, college instructor, part-time graduate student, wife, mother and slightly distracted driver. (I'm working on the driver part. Road safety is important.)  I live in Surrey, BC with my husband Mark and our two kids, Ben and Beth.
I love ideas and language (and chocolate).  I'm convinced that the Kingdom of Heaven is near, and I'm rather preoccupied with figuring out all the things that might mean. This is where I blog, and where, I hope, we get to know each other. Thanks for being here. [ MORE ]
Source Article from http://carolynarends.com/site/blog/lessons-usher-new-ct-column